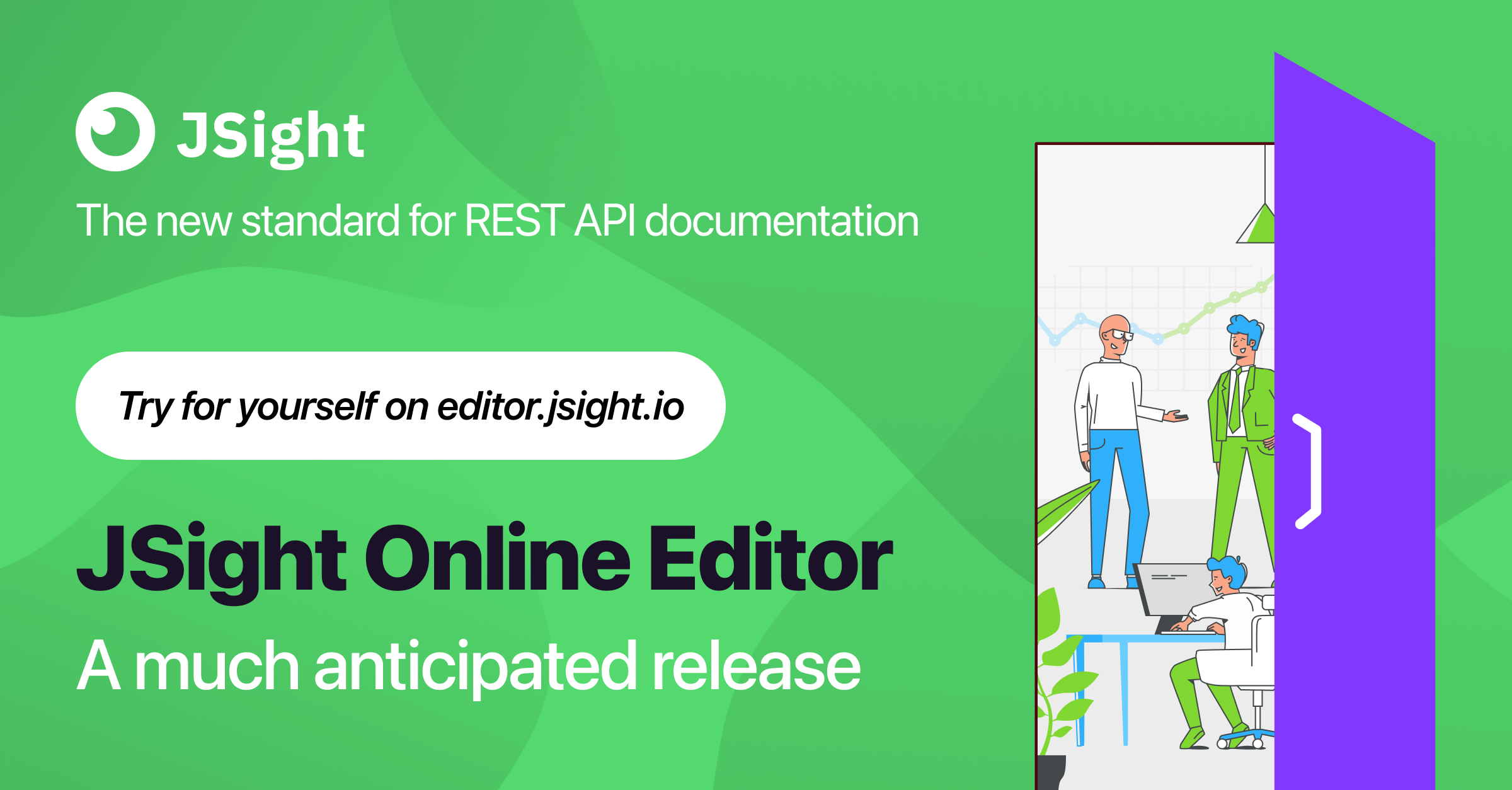 Greetings everyone. Finally, we are pleased to announce the release of our first tool in the JSight ecosystem line: JSight Online Editor.
You can describe your REST API using our new JSight language in JSight Online Editor and get beautiful generated documentation directly in the browser.
Assess the simplicity and power of the JSight language, as well as the convenience of JSight Online Editor right now, without leaving the browser!
Training materials that may be useful to you:
We intend to release updates to the JSight Online Editor every two weeks starting today. We are planning to include the following features in the next release on February 22:
Add a MACRO directive to the language, which will allow you to create macros and reuse code in a flexible manner.
Export API documentation to HTML format.
Improve JSight syntax highlighting.
Make the Rules sidebar on the right more usable.
Make other minor improvements.
We have already planned to publish the entire JSight Online Editor code on GitHub this month.
Dear users, your feedback is extremely important to us! Because the goal of our project is to create the most convenient tools especially for you, and no one else.
If
you don't understand something,
you found an error,
are you missing some functionality,
you come up with a great idea,
you want to become a part of our team,
then please write to us, we will be very happy:
Email: support@jsight.io
Telegram: @jsight_support