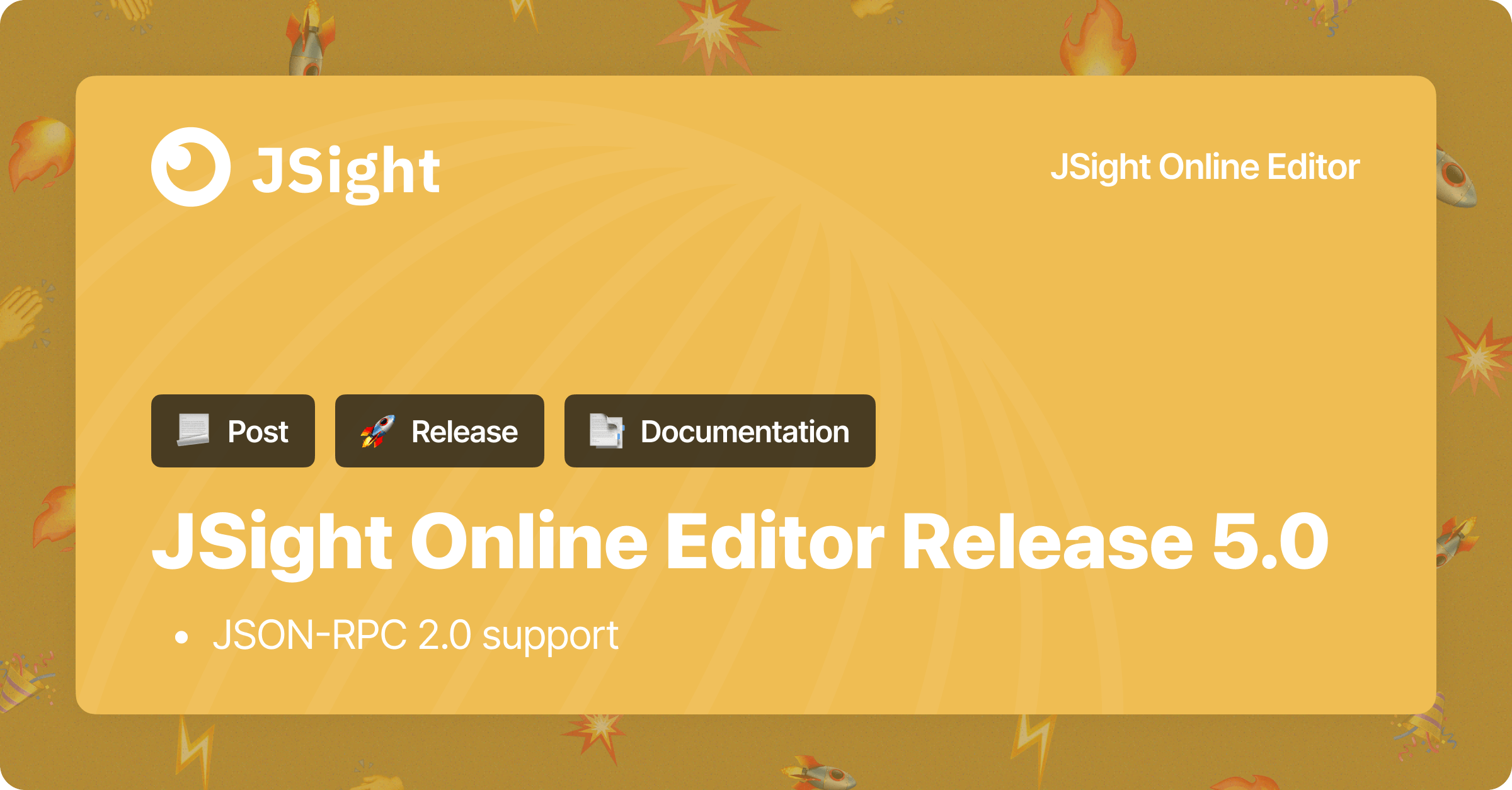 We are very excited to announce the release of a new version of JSight Online Editor 5.0.
The official release page is here.
From now on, JSight supports the JSON-RPC 2.0 protocol. Now you can design and document your JSON-RPC APIs with the same ease as general REST APIs.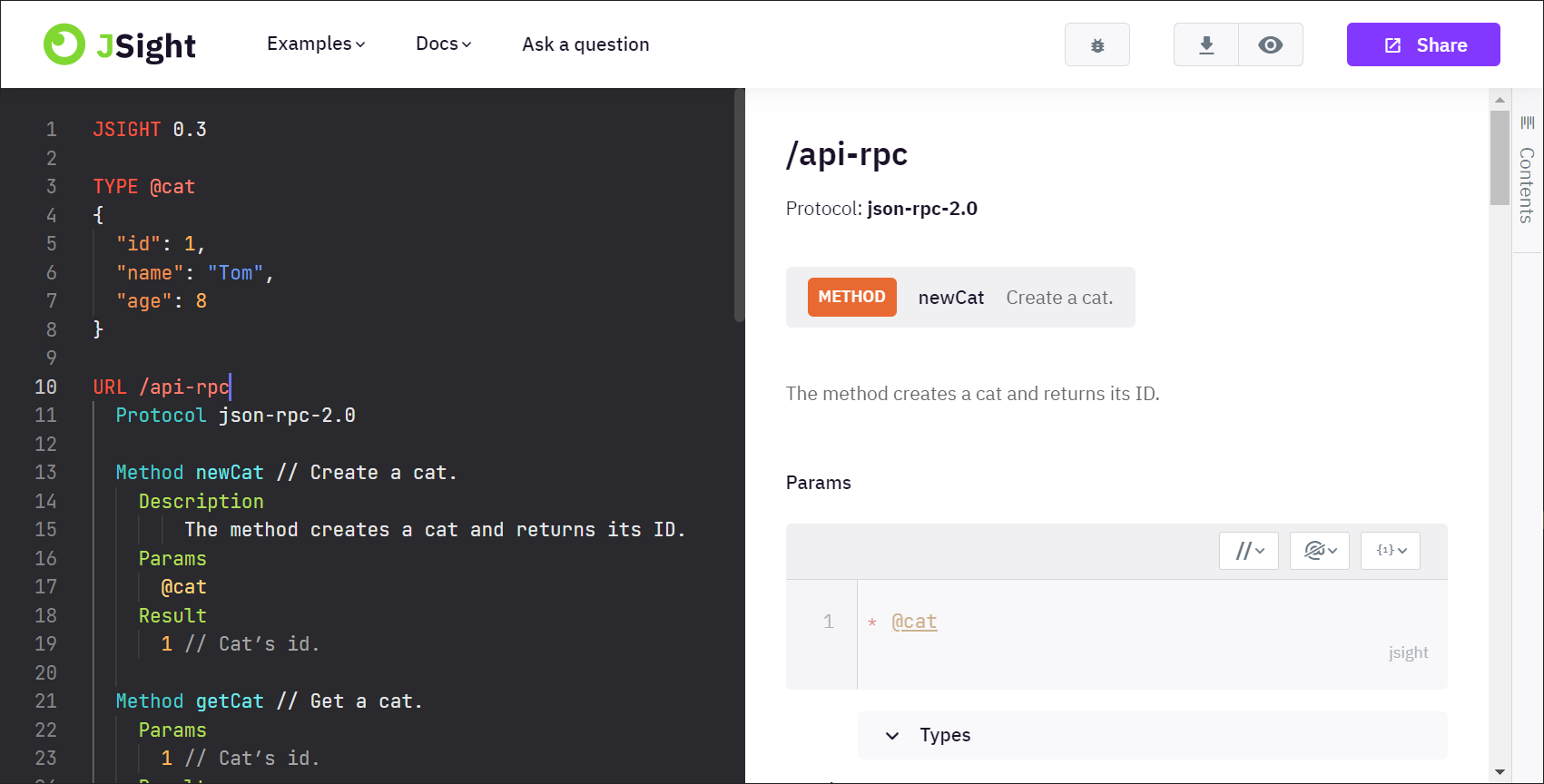 In addition, we fixed a few minor bugs and improved the usability.
You can read more about working with the JSON-RPC protocol here.